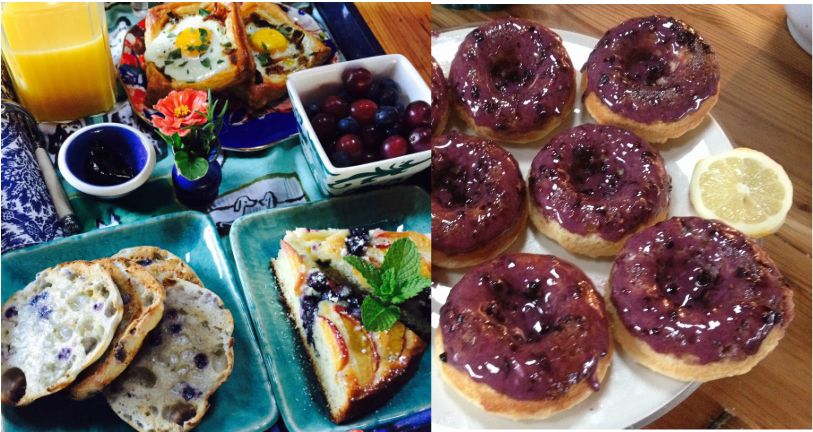 TANGLEWOOD FARM B&B POLICIES:
MAKING A RESERVATION:
Reservations can be made online using our
Tanglewood Farm B&B Availability page
, or by emailing us at tanglewoodfarmbandb@yahoo.com or calling or texting (617) 680-6351.
We require a credit card to confirm and book your reservation. Full payment in advance is required at the time of booking for stays <7 nights. 50% deposit required for stays >7 nights, with remaining balance due 2-weeks prior to arrival.
After completing the reservation process, we will e-mail to you a reservation confirmation. Review this confirmation carefully and contact us immediately if you have questions or concerns.
CHECK-IN:
Check-in is between 2:00-5:00 Monday – Friday and self check-in after 2:00 on Saturday and Sunday
.
There is no formal office or front desk for checking in. You will need to
coordinate your weekday arrival time
with Lindsay, either by email, text or call.
This is
extremely
helpful and allows us to ensure that we are on the property to greet you, show you to your suite, and answer any questions you might have. Please free to shoot us a text when en route, to update us of your ETA. We literally watch out our front window for your car to arrive, so having a narrowed in time frame of your ETA is MUCH APPRECIATED.
Saturday & Sunday Arrivals - you may check in any time after 2:00. We will provide the access code for your suite prior to your arrival.
Weekday After-Hours Check-In
:
If you are arriving later than the check-in time window, please let us know and we will provide you with more specific instructions on where to go once you arrive.
Check-out is 11:00 Monday – Sunday. Simply leave door unlocked and you are all set! A text that you are leaving is appreciated but not required.
CANCELLATIONS:
No penalty will be incurred for cancellations made 15 days in advance of your arrival date. A 50% refund will be issued for reservations cancelled after the 15-day time period OR we can issue you a full credit for the amount of your reservation, to be used at a later date when availability allows. If you are booking your reservation inside that 15-day time frame, you have 24-hours after booking to cancel your reservation and receive a full refund.
SMOKING:
Tanglewood Farm is a smoke-free environment. So much of our property is vulnerable to fire, including the barns, the pinestraw, the hay, etc. We appreciate your cooperation.
BREAKFAST:
Breakfast for two is served on Saturday and Sunday around 8:00. (We do not serve breakfast on weekdays but we do sell our farm fresh eggs. Inquire if interested). A tray will be delivered to your room on Saturday and Sunday morning. Breakfast consists of a dish made from our farm fresh eggs (from our hens), homemade pastries, fruit and juice. Our menu is set by the Thursday before the weekend. We are not equipped to handle last minute dietary restraints and requests, so please let us know ahead of time (by Thursday) if you have any allergies, etc. (also, we are not a restaurant so cannot accommodate very strict diets such as vegan, raw, etc.) If you have additional people in your party (more than 2) we charge $10/person for additional breakfast servings. Please let us know by Thursday if you wish to have additional people for breakfast.
Children: VERY IMPORTANT- PLEASE READ
We welcome children and they have so much fun on the farm. But PLEASE do not leave them unattended nor allow them to run around by the horses. Horses scare easily and are prone to injuring themselves (and their riders) if something startles them. . If children need to run around and burn off some energy, which we totally understand, please keep to the yard directly behind the B&B patio).
If you would like to see the barn, Lindsay will show you the upper barn. The lower barn is rented out by a trainer and is a working barn, and therefore we ask our guests and residents to refrain from entering this barn.
If your children would like to meet our horses, Lindsay will introduce them to Rocky, Clifford, and pony Miracle (and the chickens too).
PETS
:
We allow dogs at Tanglewood Farm B&B with prior approval ONLY. If dogs must be left unattended, please keep them contained to non-carpeted areas and must not be left for an undue amount of time. Pets are not allowed on the furniture. Dogs must be on leash at all times when walking on the premises. NO EXCEPTIONS!
Dogs must not harass chickens or horses. Please pick up after your dogs. There is a $50 non-refundable pet fee, per dog per stay and this fee must be paid prior to arrival. 2 dog limit! No cats please.
HOUSE KEEPING:
While we do not offer daily house-keeping or maid service during your stay of less than a week, if you need anything, please do not hesitate to ask. More towels, paper products, soap, just ask! If you are staying longer than a week, we will touch base with you to do a change of linens, towels, etc.
SHORT TERM STABLING:
Bringing your horse? We do rent out stalls for short term B&B guests. Please check with us for availability, as we have very limited space for short term boarders (2 stalls max). Stalls are $35/night and include 2 bags of shavings. We require proof of Coggins and horses must be wormed.